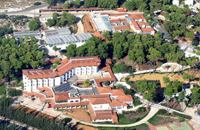 Mediterranean Agronomic Institute Of Chania
Institute dedicated to postgraduate and specialised education, applied research and the development of Mediterranean agriculture. MAICh offers postgraduate programs in the following fields: Business Economics and Management, Geoinformation in Environmental Management, Horticultural Genetics and Biotechnology, Food Quality and Chemistry of Natural Products and Sustainable Agriculture.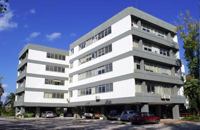 Institute of Olive Tree and Subtropical Plants
The Institute for Olive Tree and Subtropical Plants of Chania is one of the Institutes of the National Agricultural Research Foundation (NAGREF), located at Chania, Crete, Greece. The Institute consists of 10 Laboratories, with research activities focused on the following fields: Oliviculture and Post-harvest Physiology, Citriculture, Subtropical Plants, Irrigation and Water Resources Management, Plant Mineral Nutrition and Physiology, Entomology, Plant Pathology, Food Technology, Hydroponic Culture and Aromatic Plants, and Animal Production. The research activities of the Institute are supported by modern facilities, including fully equipped laboratories, glasshouses, 50 ha of experimental fields and collections of genetic material for olive, citrus, subtropical plants and grapevines.