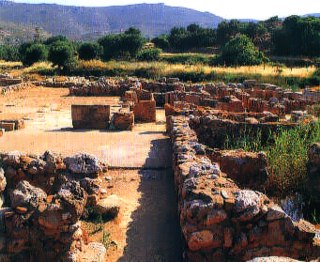 The
palace of Zakros
stands 45km to the east of the town of Sitia, in
a sheltered bay
on the eastern coast of Crete, oriented politically and commercially towards the major civilisations of the Middle East.
It was brought to light by the great Greek archaeologist
N.Platon
at 1961.
Like the other Cretan palaces, the palace of Zakros, was first built in about 1900 B.C. The present ruins seen by the visitor belong to the second building phase, in about 1600 BC.
The total area of the palace, including ancillary buildings, is approximately 10,000 sq.m. It was not only the permanent residence of the royal family, but also the administrative, as well as commercial and religious centre of the surrounding area.
The long term excavations have yielded over 10,000 objects, many of them considered unique, which are now on display in the Iraklion and Sitia museums.
Findings:


Marine style jug from the magazines in the West Wing (Iraklion Museum)





Bull's head rhyton from the "Hall of Ceremonies"(Iraklion Museum





Stone rhyton depicting a peak sanctuary from the "Hall of Ceremonies" (Iraklion Museum)





Elaborate rhyton of rock crystal from the Treasury of the Shrine (Iraklion Museum)




From the palace of Zakros farm produce and timber, and especially handicraft products, travelled to the Middle East and Egypt, and ivory, precious metals and semi precious stones were imported.
Life in this bustling palace came to an end in about 1450 B.C. as a result of a terrible fire, that destroyed all the other centers of Minoan Crete. Scholars still debate the view that the destruction was called by the stupendous eruption of the THERA volcano.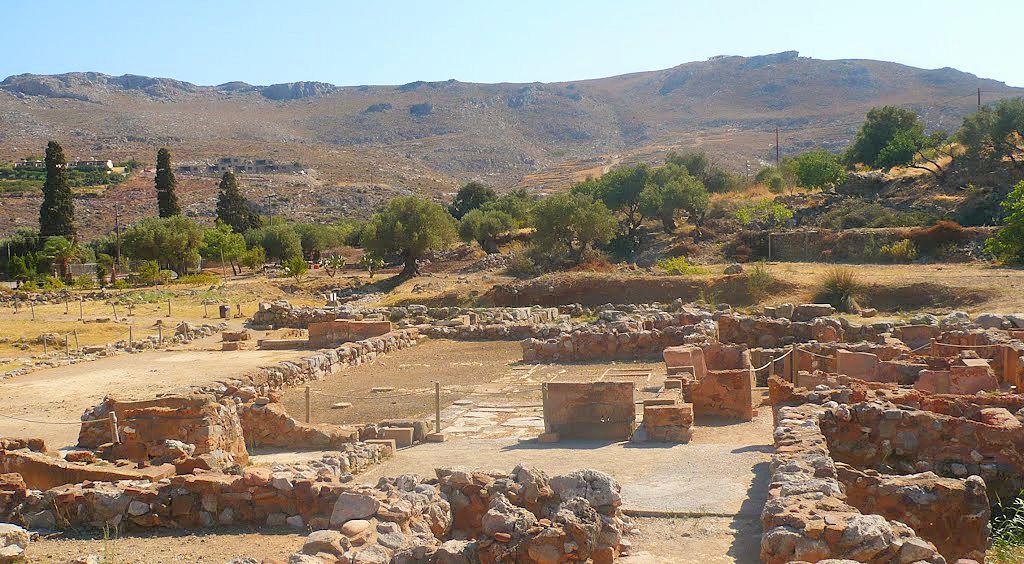 The Palace of Zakros belongs to the well known type of Minoan Palace, with a central courtyard surrounded by wings of buildings with Labyrithine corridors and a vast number of rooms.
The main entrance was on the eastern side, and was connected with the harbour by the so called "Harbour Street".
The western wing is occupied mainly by sacred areas, the "Shrine", the "Lustral Basin", the "Hall of the Ceremonies", the "Banquet Hall", and also the archive room and the treasury.
The southern wing was given to the handicraft sector.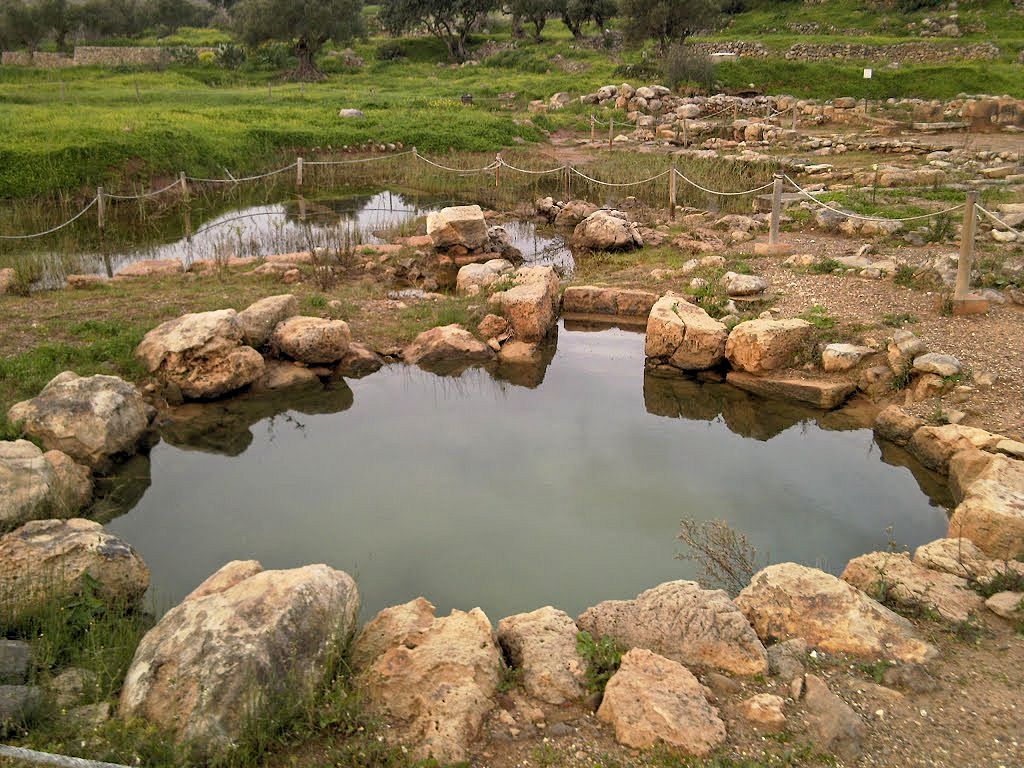 In the eastern wing were the so called "royal apartments", the built well, the cistern swimming pool, and the "Built Fountain".
The northern section consisted mainly of storerooms and kitchens. The room of the smelting furnacenear the entrance is also important.
The palace, mainly on the northern side, was surrounded by the houses of its functionaries.
Due to the excavation, which are still in progress, there are very limited facilities available for the visitors.


Useful Information
Official Unit:
Telephone :
E-Mail
Tickets
24th Ephorate of Prehistoric and Classical Antiquities
+30 28410 22462, 24943, 22382
protocol@kdepka.culture.gr
Full: €6, Reduced: €3
More...