Crete : Education & Science
Found 3 - Showing : 1 - 3
Default Sorting
Sorting By proximity to Samaria Gorge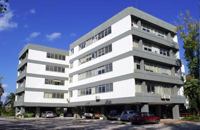 Institute of Olive Tree and Subtropical Plants
The Institute for Olive Tree and Subtropical Plants of Chania is one of the Institutes of the National Agricultural Research Foundation (NAGREF), located at Chania, Crete, Greece. The Institute consists of 10 Laboratories, with research activities focused on the following fields: Oliviculture and Post-harvest Physiology, Citriculture, Subtropical Plants, Irrigation and Water Resources Management, Plant Mineral Nutrition and Physiology, Entomology, Plant Pathology, Food Technology, Hydroponic Culture and Aromatic Plants, and Animal Production. The research activities of the Institute are supported by modern facilities, including fully equipped laboratories, glasshouses, 50 ha of experimental fields and collections of genetic material for olive, citrus, subtropical plants and grapevines.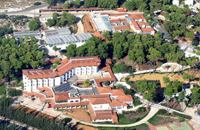 Mediterranean Agronomic Institute Of Chania
Institute dedicated to postgraduate and specialised education, applied research and the development of Mediterranean agriculture. MAICh offers postgraduate programs in the following fields: Business Economics and Management, Geoinformation in Environmental Management, Horticultural Genetics and Biotechnology, Food Quality and Chemistry of Natural Products and Sustainable Agriculture.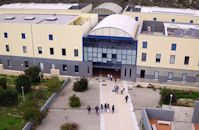 Technical University of Crete (www.tuc.gr)
Akrotiri,Hania
at 26.8km (NE)
The Technical University of Crete, one of Greece's Higher Education Institutions, which places emphasis both on education and research, was established in 1977 in Chania Crete and admitted its first students in October 1984. Today, the Technical University of Crete comprises 5 academic engineering departments, the Department of Production Engineering and Management, the Department of Mineral Resources Engineering, the Department of Electronic & Computer Engineering, the Department of Environmental Engineering and the Department of Architectural Engineering, assisted in their curriculum by the Sciences Department, all of which have set very high objectives.

The Campus is built on a panoramic location in Kounoupidiana, Akrotiri, 7 km northeast of the city of Chania, with a total area surface of 290 hectares. Off campus, the Department of Architectural Engineering is located at the former French School in Halepa whereas the Rectorate and the rest of the administration offices are located in the heart of the old city of Chania in the Venetian complex of the old barracks and prison.
Website (GR) :
http://en.tuc.gr/contact-en.html
Website (EN) :
http://en.tuc.gr/contact-en.html
Contact Information at:
http://en.tuc.gr/contact-en.html
Area of search
Show all
Regional interest (40)
Sight Seeing (19)
Geography & Nature (10)
Towns & Villages (24)
Beaches (13)
Resorts (11)
Culture (9)
History & Archaeology (14)
Museums (6)
Monasteries (2)
Arts & Literature (1)
Education & Science (3)
Health (1)
People & Traditions (1)
Tourism & Leisure (1)
Hotels... (1 )
Sports & Recreation (2)