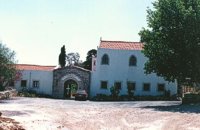 Gorgolaini Monastery
Malevizi, Iraklion
at 20.9km (S)
The monastery of Aghios Georgios the Gorgolainis (GR: Αγιος Γεώργιος Γοργολαΐνι) is located on an altitude of 400 m close to the Kato Asites village. It survived through several revolutions and wars during the Ottoman occupation.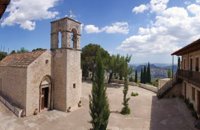 Vrontissi Monastery
This is one of Crete's most famous monasteries. It played an important role during the years of the Cretan Renaissance, both in the letters and the arts, and, during the last centuries of Venetian rule, it was known for its many scholars, artists and venerable monks.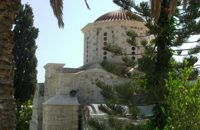 Agarathos Monastery
The monastery of Agaráthou (GR: Μονή Αγκαράθου), dedicated to the Virgin, stands at an altitude of 538m, on "Soros Panteli", a rocky hill between the villages of Sgourokefali and Sabas, 23 km from Heraklion.
During the period of Venetian rule it was a centre of learning, producing many famous churchmen including the Patriarchs Cyril Lucaris, Meletius Pegas and Sylvester the Cretan.
The church was rebuilt in 1894 and flourished once more after the end of the Turkish occupation. Young, educated monks with university degrees have recently settled in the monastery, restoring it to its former glory.