Τhe beautiful village of
Kaliviani
(GR: Καλυβιανή) is located in the beginning of the peninsula of Gramvoussa, 6.5km to the west from Kastelli Kissamou.
The beauty of the village can be attributed to its wonderful stone houses and to the many flowers that blossom in every yard. Its people are friendly and hospitable.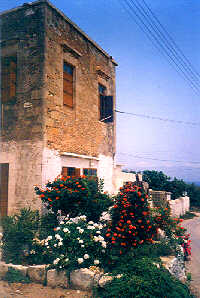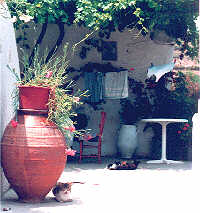 The
tradition
is alive in Kaliviani, since even today the houses are built the traditional way, with stones, by skillful technicians.
Τhe village was the birthplace for the important Cretan revolutionary,
Emmanuel Diktakis
, who in 1840 organized the revolution against the Turks in Apokorona, where he was slaughtered by the Turks.
Accommodation is available in small traditional guest houses and there are a few nice taverns with view to the sea.
The village lies 900m from the sandy beach of Mesogeia, at the gulf of Kissamos.