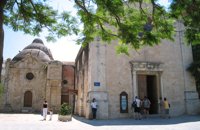 Agia Ekaterini church and Exhibition of Byzantine Art and Ecclesiastical objects. A small sinaitic church of St. Catherine with a Basilica design, houses an exhibition with works of art from the Cretan renaissance. Among the exhibits are some of the most important icons of the Cretan School, ecclesiastical books and manuscripts, vestments, ecclesiastical vessels and relics, wall-paintings, wood-carvings and sculpture.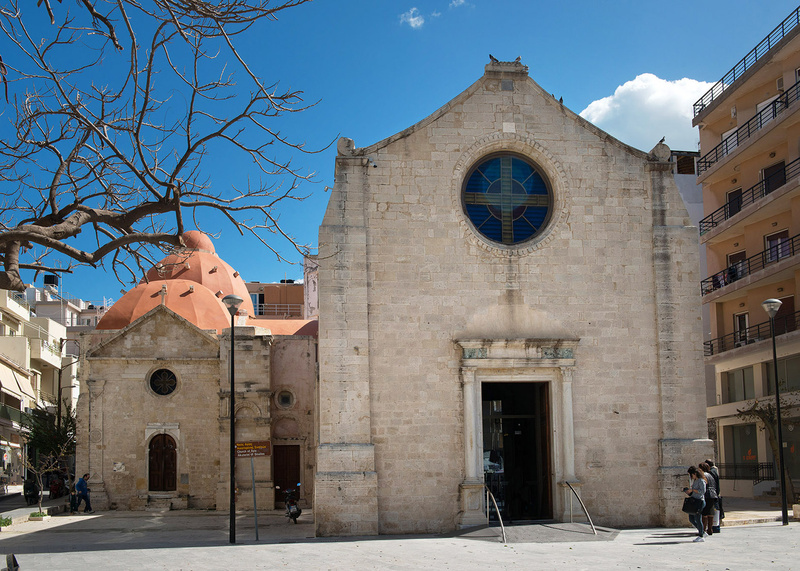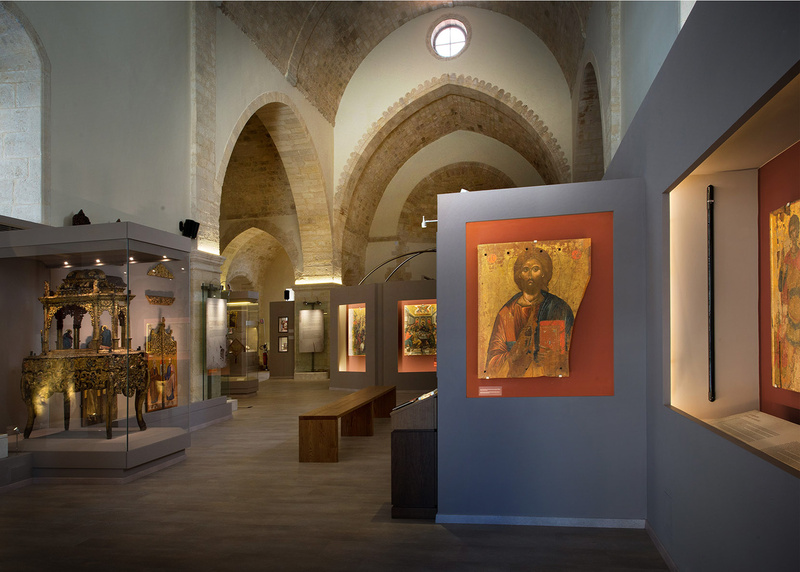 Agia Aikaterini of Sinai Monastery, which originally was a dependency of the Monastery of the same name on Mount Sinai, today belongs to the Metropolitan church of Agios Minas. This was an important cultural and artistic centre of Crete under Venetian occupation, until the capture of Chandax (Heraklion) by the Ottoman Turks in the 17th century (1669).
During the Venetian occupation, the Monastery housed a school, in which it is said that many important men of letters taught in the 16th century; among them were Ioannis Morezenos, Ioasaph Doreianos, Ieremias Palladas. Students of the same school were the later patriarchs Meletios Pegas, Kyrillos Loukaris, and Meletios Vlastos.