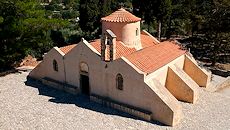 The Panagia Kera of Kritsa, as it is called the Temple of the Virgin Mary (Kera), is 1 km to the north of the village of Kritsa in Merabello Lassithi, in a place called Logari, right on the road from Agios Nikolaos to Kritsa. The history of the church of Panayia Kera begins at least since the 13th century.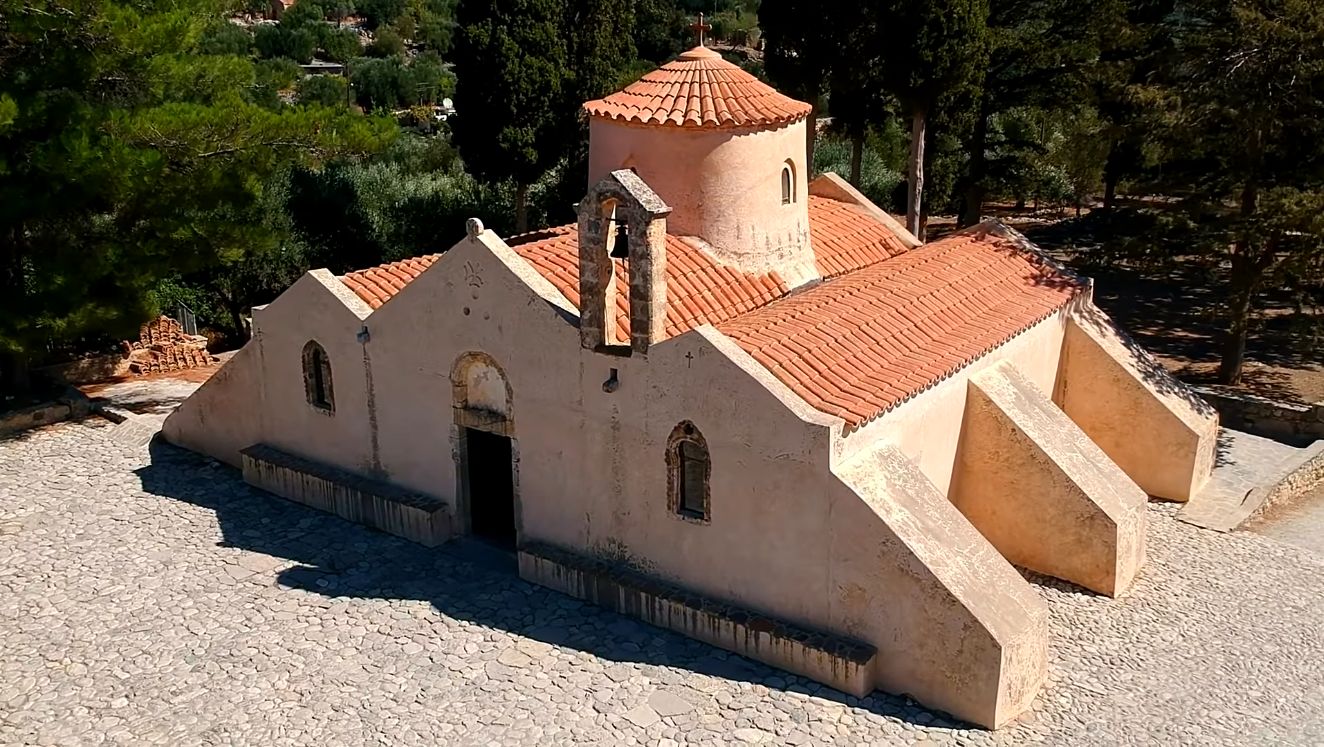 First the middle aisle was built with the large arch and the heavy flattened dome, then the lateral aisles were added and the present western entrance was opened, and later the bell tower and the supporting brackets were built.
The temple is well-known mainly because it is an exhibition of Byzantine painting in Crete of the 13th and 14th centuries. On the central aisle, dedicated to the Assumption of the Virgin, there are two layers of frescoes. Depictions on the first layer are saved fragmentarily in the hollow of the sanctuary and in the drums of the arches supporting the dome and date back to the middle of the 13th century.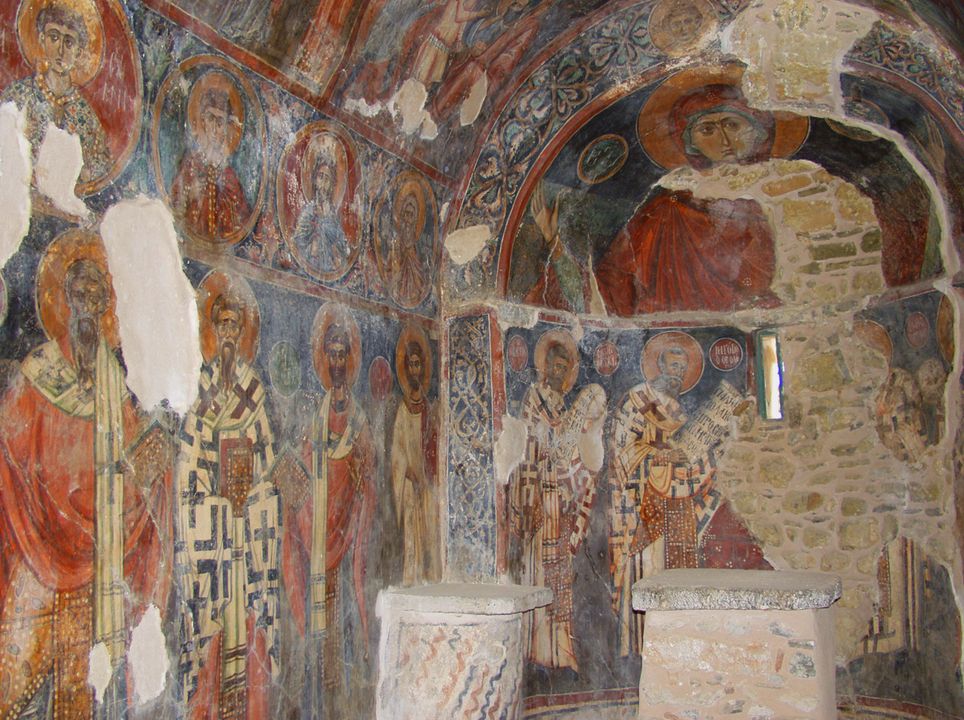 The second layer with scenes from the Gospel spreading to all the other surfaces of the central aisle dates back to the early 14th century.
The southern aisle of Agia Anna, which has been decorated mainly with thematic issues of the life of the Theotokos family and the northern aisle of Agios Antonios where the theme of the Second Coming has been painted, dates back to the first half of the 14th century.
On both side aisles there were found inscriptions of the founders.